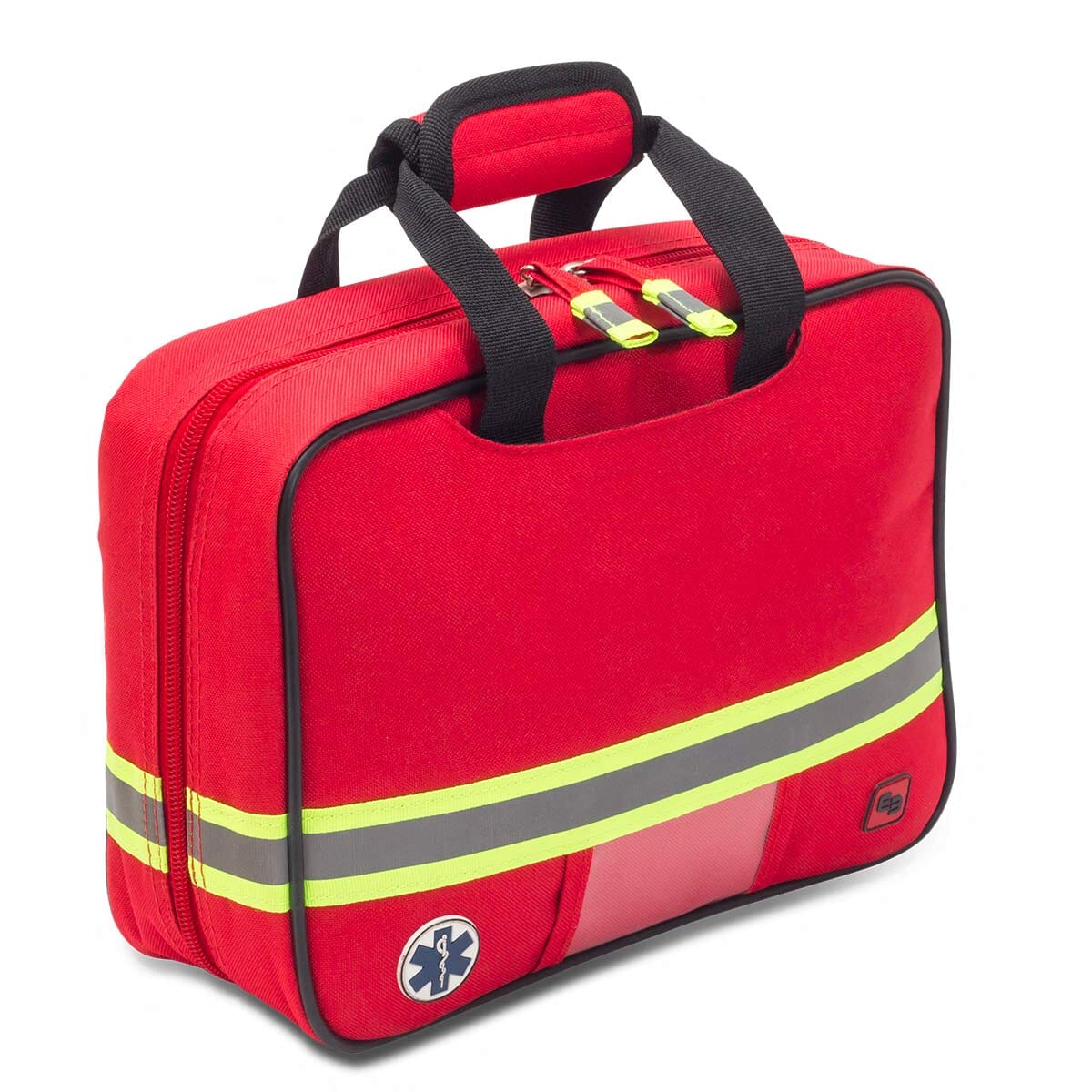 Large capacity ampoule holder
| | |
| --- | --- |
| Weight (approx) | 0,64 kg |
| Dimensions (approx) | 9 × 28 × 21 cm |
| Capacity (Liters) (approx) | 5.29 |
| Material | 600D POLYESTER |
| Color | RED |
| Recommended maximum content (Kg) | 3.50 |
Pictures are only for reference. Colours may vary.
The Elite PROBE'S high capacity isothermal ampoule carry case provides secure, organised and cooled storage for hundreds of medical ampules. With mesh pockets for reusable cool gel packs and built with padded isothermal linings, this case is an excellence in high capacity medicine transportation. Two removable internal ampule trays are fitted with elasticated strapping designed to support a range of ampule sizes. A removable zipped and clear fronted equipment pouch can be used to store additional materials such as syringes, needles and sterile wipes. With this highly organised and secure internal layout, medics can rest assured they will always have critical and life saving therapeutics immediately at hand.
Untroubled access assured by large night & day reflective zip tabs.
Smart retractable carry loops with padded handle.
Clear panelled external cardholder for identification.
Four mesh gel pack pockets and isothermal lining to maintain low temperatures.
Detachable trays designed to hold 68 small, 52 medium, 368 large and 2 extra large vials.
Removable zipped pouch with transparent window for storage of syringes, rubber tourniquet, gauzes and other related materials.
External Velcro strips for securing to car upholstery.