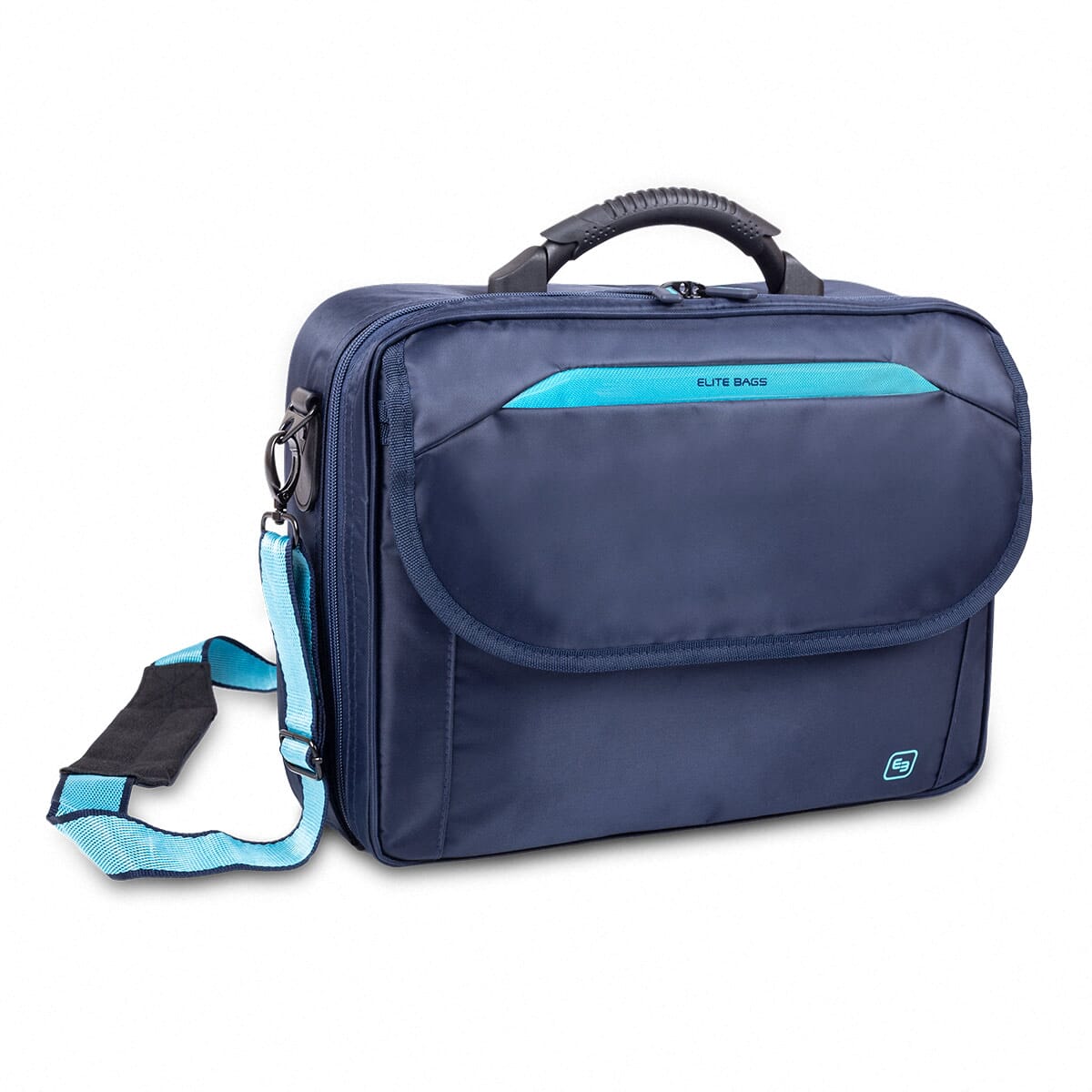 | | |
| --- | --- |
| Weight (approx) | 2,35 kg |
| Dimensions (approx) | 40 × 30 × 12 cm |
| Capacity (Liters) (approx) | 14.40 |
| Material | 230D TWILL NYLON |
| Color | NAVY BLUE |
| Recommended maximum content (Kg) | 5.00 |
Pictures are only for reference. Colours may vary.
The Elite CALL'S is one of the most comprehensive medical home care bags on the market. Its spacious interior and organised layout make it one of the most popular on-call, call out bags for medics and clinical staff. A range of removable sealed compartments, many with clear lids for rapid and easy identification of contents, make light work of keeping clinical materials clean and organised. Additional large front pockets, one to carry a clipboard or laptop, another to stow a large auxiliary bag, further extend the carrying capacity and functionality of this bag. The ample main storage compartment houses a total of 5 removable transparent pouches, two opaque zipped pouches, an isothermal ampoule holder and elasticated strapping to secure bio-contaminated sharps bin, bandages or other larger items. The large comfortable, reenforced handle is perfect for carrying by hand, but an adjustable and padded shoulder strap and concealed backpack straps also make for great ways to carry the bag for longer periods.
5 removable transparent fronted, zipped pouches.
Opaque fronted, zipped equipment pouches.
Isothermal ampoule holder with space for 43 ampoules
Zip with metallic rings for a padlock.
Clear windowed, external ID badge / card pocket.
Concealed backpack straps.
Trolley strap for securing to wheeled trolly [hyperlink].
Removable auxiliary fabric bag.
Side pocket, ideal for gloves, masks or personal effects.
Elasticated straps for bio-contaminated material container.
USB port for connecting power banks (not included) to external devices